Philadelphia, PA Black Female Attorney
Brittany R. Gardner, Esq. Bio
Attorney Gardner is a trial attorney known for her passion for representing individuals who have been charged with driving under the influence of drugs and alcohol. She has worked in the criminal justice field for over a decade. Attorney Gardner was born and raised in Philadelphia, PA. She attended Temple University, where she received a Bachelors of Arts in English, with a minor in Sociology. Her legal career began in 2009 as an intern at the District Attorney's Office in Philadelphia where she obtained firsthand experience in the Private Criminal Complaints Unit and Major Trials Unit.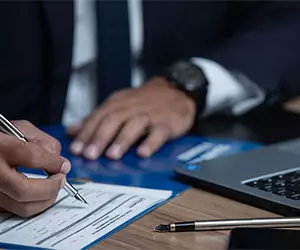 After graduating from Temple University, Attorney Gardner furthered her legal career at the First Judicial District of Pennsylvania: Pretrial Services and Philadelphia Warrant Unit. It was her responsibility to assist indigent defendants with securing legal representation and determining whether incarcerated individuals were eligible for pretrial release. During her time in this role, Attorney Gardner realized that her purpose was to represent individuals with their legal matters, rather than simply providing generic information to those in need of legal counsel.

Subsequent to her role with the Philadelphia Courts, Attorney Gardner relocated to Charlotte, NC to attend law school. She made it her mission to assist indigent individuals and ultimately accumulated over 250 hours of pro bono representation. She was a certified legal intern in North Carolina with the Charlotte-Mecklenburg County Courthouse, where she successfully prevented residents from being evicted.

The crux of Attorney Gardner's legal career was shaped under the leadership and guidance of a Philadelphia Municipal Court Judge with over thirty years as an elected official. She always yearned to be a voice for victims of injustice and oppression. Her mission is to provide holistic legal representation to her clients, while maintaining a loyal, compassionate, and non-judgmental relationship.
Philadelphia, PA

Key Representations
Settlement against national coffee retail chain for coffee burns to a patron.
Settlement against health corporation for failure to provide physical therapy to inmate with multiple arm fractures.
Represented clients for DUI/criminal in more than courts throughout South Jersey, North Jersey and the Greater Philadelphia area.
Philadelphia, PA

Education
Bachelors of Arts, English (Minor Sociology), Temple University, College of Liberal Arts, May 2011
J.D., Charlotte School of Law, December 2015
Court Admissions
Pennsylvania
New Jersey
United States District Court for the Eastern District of Pennsylvania
United States District Court for New Jersey
Awards, Honors, & Memberships
Top 40 Attorneys Under 40 Years of Age, 2018, Association of American Trial Lawyers
10 Best Attorneys for Client Satisfaction, 2018, American Institute of Personal Injury Attorneys
10 Best Attorneys for Client Satisfaction, 2019, American Institute of Personal Injury Attorneys
DUI Defense Lawyers Association, Member
National College for DUI Defense, General Member
About Gardner Law Group
Contact Gardner Law Group